Piping Pictures
This is for pictures relating to piping. Occasionally I will add additional pictures as time goes by.
This is me in full military attire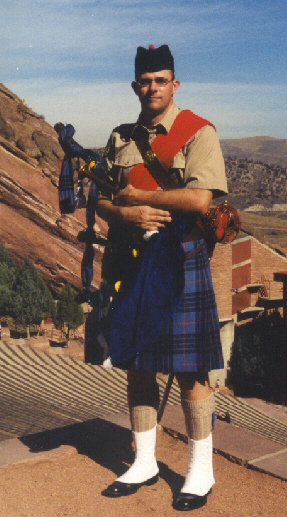 And this is me in the warm weather version (much less wool in this one)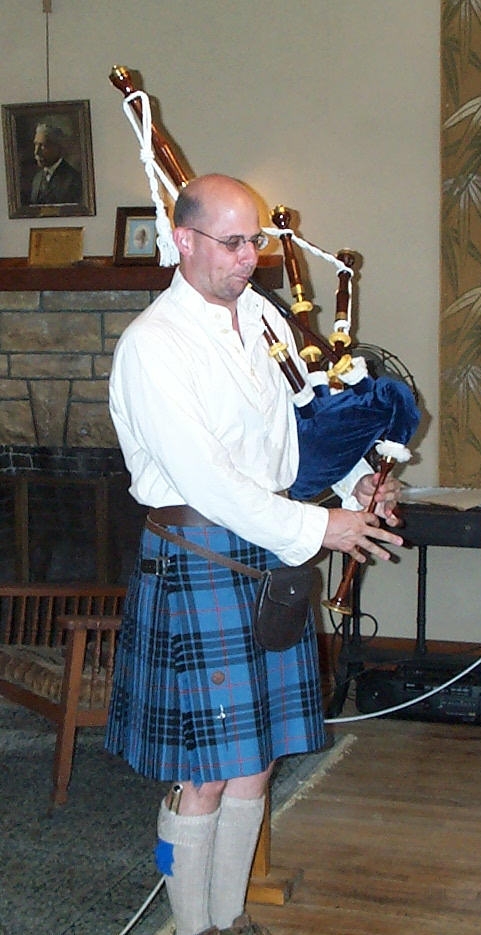 Here I am in a very casual mood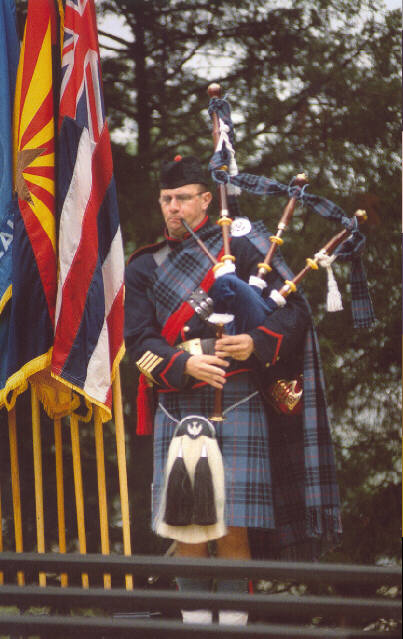 Here I'm piping for the Military Police at Ft. Leonard Wood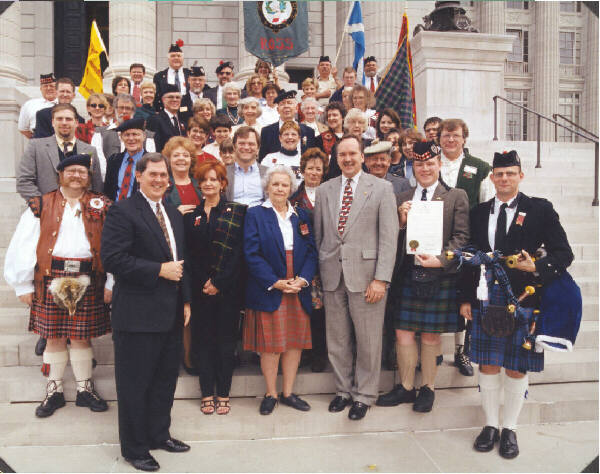 This is the group that was present for the inauguration of Tartan Day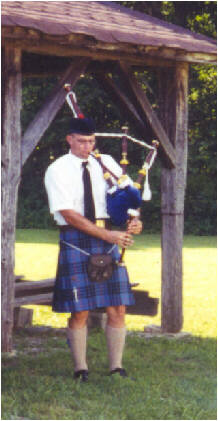 I'm trying to stay cool here on a hot and steamy summer day
This is the UMR Pipe Band when I was pipe major
This is from a pipe competition in Australia. These guys were really dedicated. They were the only pipe band doing formation marching (while playing) during a rain storm.