Tavenner's Worldwide Piping Page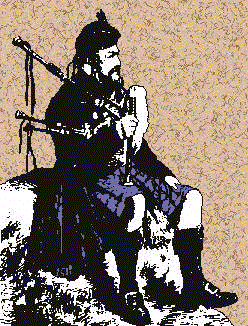 This is Eric Tavenner's page to the wounderful world of piping.

First a little bit about myself. I am Eric Tavenner and I have been playing the bagpipes off and on for about ten years. I learned how to play the pipes at the University of Missouri-Rolla Pipe Band while I was working on my BS degree in physics. During my senior year, I was the pipe major for the band. Since then I've been the society piper for the Celtic Society of the Ozarks. Now I'm one of the many pipers located in the city of Brisbane in Queensland, Australia.



Honors and Performances of Note
Memorial dedication for the Army Military Police School at Ft. Leonard Wood
Inauguration of Missouri's Tartan Day
Springfield, MO 2001 Memorial Day service
Kirking of the Tartans for the Celtic Society of the Ozarks
Ceremony for Fraternal Order of Freemasons of Springfield
Played a dedication to Payne Stewart for his mother at the Celtic Gathering at Ozark, MO
Piped at a church service and after the final battle at the Wilson's Creek Battle reenactment
Played with Scott Keeton and the Deviants (blues band) at Nathan P. Murphy's
Played for Seven Nations at Nathan P. Murphy's
2001 Fourth of July parade in Springfield, MO
1999 Fourth of July parade in Hannibal, MO
1999 St. Pats Pub Crawl in Springfield, MO
Ceremony for U.S. Marine Corps retired personnel
Springfield's Heather Court
Pipe Major for UMR Pipe Band
Society piper for the Celtic Society of the Ozarks
Numerous weddings, family reunions, and funerals (both civilian and military)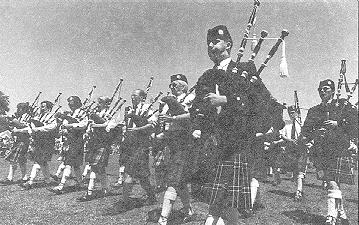 Pipers from various bands at the Arkansas Highland Games (I'm in there somewhere)
Currently, the Celtic Society of the Ozarks is trying to find out if people are interested in having a pipe band in Springfield, MO. Please E-mail the society your comments, ideas, suggestions, etc. And if anybody knows about any pipers (and yes I will include them too, drummers) who might be interested in this type of collaboration, then please drop them their name and any means to contact them. Also, the society is trying to find a piper to replace me (since it is kind of expensive for me to fly from Australia to the States for any performances), so if you are a piper, or if you know of a piper, who might be interested please drop them a line.
---
Piping Links
---
Celtic Links
---
Don't get me wrong, I'm not claiming to know everything about piping, but there are some things I learned the hard way. To save you the same pain, heartache and embarrassment that I went through to learn these little tidbits, I'll place one here every now and then.

---





E-mail me.






Note: Top image is a modified picture from a Scottish attire and pipe sales brochure from The Scotland Yard, 707 Washington St., Shelbyville, KY 40065

The next image is from the 1995 Souvenir Program from the Lyon College Ozark Scottish Festival.

The background image is clan Morgan ancient tartan.